NewsMaker


34th ANNUAL AWARDS OF EXCELLENCE WINNERS ANNOUNCED BY TECH & LEARNING MAGAZINE


Bring presentations to life! Students design and create videos in any content area and in any language either individually, collaborating with other in their class or school, even with others around the world.
There is no limit to the creativity and imagination that can be brought to any presentation and excitement for students to share their knowledge.
• Project-based learning from elementary through high school
• Improve communication skills & build confidence
• Build projects through collaboration
• Tell a story - share a story


Writing and Reading
• Writing • Organization • Language use • Report on a topic
Speaking and Listening
• Speak clearly • Create engaging audio recordings • Adapt speech
Representing and Viewing
• Critiquing and collaborating • Active readers and listeners • Demonstrate understanding

---

Enabling every student to share their stories visually- helps hone their oracy skills, build their confidence and develop the critical skills in presenting and communicating.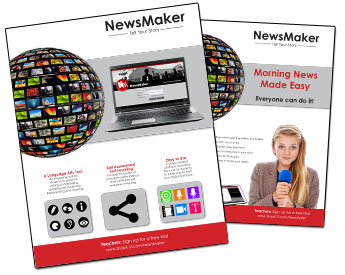 The student product is video newscast and the content and assignments dictate the curriculum area or skill type reinforced within each segment.
NewsMaker Project
A NewsMaker is made up of segments. Each segment can be of the following types: Webcam Recording, Voiceover Image, Voiceover Video, Trailer, Text Insert and Video Insert.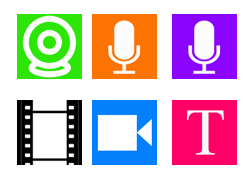 School can create their own channels, either public or private, for easy posting of student videos to share with classmates, parents and others.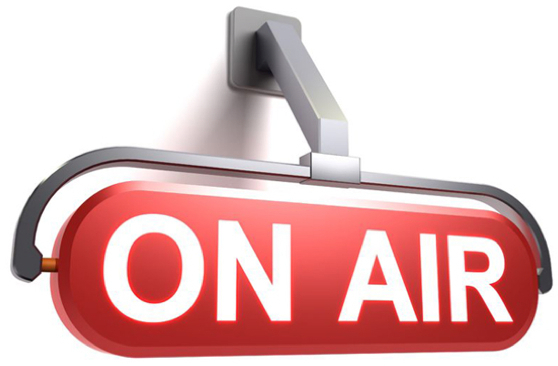 Available on Windows 7, Windows 8 and iOS (for iPad). Visit our Download page to download and install NewsMaker.