No-Glamour Listening Comprehension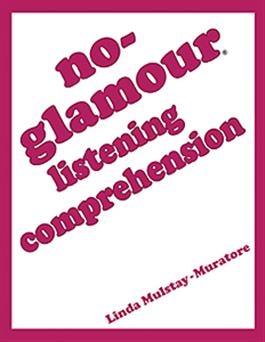 Materials to Download
To see more of this product's contents:
No-Glamour Listening Comprehension
Ages: 4-9Grades: PreK-4
This book makes it easy for students to progress in auditory comprehension skills from the sentence level to short stories (three to four + sentences). Students also comprehend increasingly complex wh- and how questions.
There are more than 800 high-interest stories in the book. Students listen to a story and answer questions about it. The story complexity and question complexity increase gradually and simultaneously.
The stories are divided into these difficulty levels:
1-sentence stories
2-sentence stories
3-4 sentence stories
4+ sentence stories
Each difficulty level begins with picture-supported stories and progresses to stories without pictures. The questions prepare students for active classroom listening tasks and support reading comprehension skills. Extensive practice exercises at each level help students master the target skills.
No-Glamour Listening Comprehension includes these time-savers:
pretest/posttest
suggested IEP objectives
reproducible log form for single-question tasks
answer key
264 pages • 8.5 x 11, softcover • ©2006
---
Reviews
---
---