Microsoft Office 2013 Professional
Microsoft Office 2013 Professional
Office Professional Plus 2013 enables you to work together even better by giving you more control over compliance, new tools for analyzing and sharing data, and more possibilities for communication.
What it includes:
The latest version of Word, Excel, PowerPoint, OneNote, Outlook, Access, and Publisher.
**PRO Plus ACADEMIC INSTITUTION LICENSE**
79P04730 - Schools, Districts, Academic Institutions, Public Libraries, and Public Museums - Initial order minimum 5 licenses - then add on licenses as needed for up to 2 years (Microsoft Open).
**PRO Non-ACACEMIC LICENSE**
MSPKC45120 - Available to everyone
**PRO Plus Non-ACACEMIC LICENSE**
79P-04749 - Available to everyone
LICENSE IS NON-RETURNABLE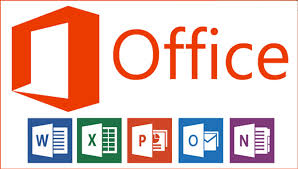 Make it with Office 2013 - A "How To" for Busy Teachers
Once again, Dr. Sharp has provided another excellent, hands-on, tutorial for using Microsoft Office. This, activity based, approach is designed for busy educators, parents, students, student teachers and technology support specialists.
Word
Excel
PowerPoint
Step-by-step tutorials
More than 35 projects
Easy-to-follow organization
Helpful tips, notes, and objectives
Assumes no prior knowledge with program
Pictures with easy-to-read, concise directions
Activities most frequently used in the classroom and home
LICENSE IS NON-RETURNABLE
Microsoft Office 2013 System Requirements:
Office 2013 32-bit products are supported on the following Windows operating systems:
Windows 7 (32-bit or 64-bit)
Windows 8 (32-bit or 64-bit)
Windows 8.1 (32-bit or 64-bit)
Windows Server 2008 R2 (64-bit)*
Windows Server 2012 (64-bit)**
Office 2013 64-bit products are only supported on the following Windows operating systems:
Windows 7 (64-bit)
Windows 8 (64-bit)
Windows 8.1 (64-bit)
Windows Server 2008 R2 (64-bit)*
Windows Server 2012 (64-bit)**
*Windows Server 2008 R2 is available only in 64-bit architecture
**Windows Server 2012 is available only in 64-bit architecture
---
Reviews
---
---